Selas UHF Plug Burner
---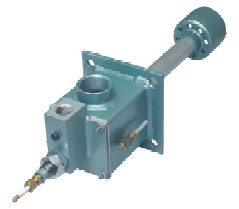 The Selas UHF plug burner is a nozzle mixing gas burner used in tube fired applications.
Applications include: indirect fired heat-treating furnaces, Salt baths, and parts washing equipment.
Features:
Sizes from 350,000 Btu/Hr. to 750,000 but/Hr.to fit a wide range of furnace applications.
5:1 burner turndown range, for faster process bring up time to temperature without temperature creep at set point.
Flame length adjustment to ensure temperature uniformity in heat treat furnace applications.
Multiple firing methods, the UHF can be fired: High -Low, High -Low -Off or full modulation over a 5:1 turndown range to fit customer requirements.
---