Siemens VGD 20 Series Double Gas Valve Body
---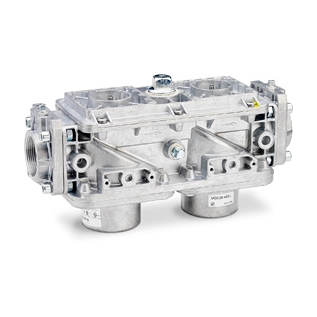 The Siemens VGD 20 double gas valve body is normally closed and is used in conjunction with Siemens SKP electro – hydraulic actuators. The VGD 20 is two safely shut off valves in series in one valve housing. The Siemens SKP actuators provide the functions of safety shut off, fuel regulation and air/gas ratio control.
Features:
UL. Listed, FM approved, CSA certified.
The VGD 20 can handle up to 15 PSIG inlet gas pressure.
The valve body flanges have pressure taps for installation of gas switches or to accommodate burner start up.
Comes in sizes from 1 ½" to 2" NPT threaded bodies and ½" to 2" threaded flanges.
The VGD 20 comes with a 1" NPT vent connection to accommodate block and bleed systems.
---