Karl Dungs FRS Pressure Regulator
---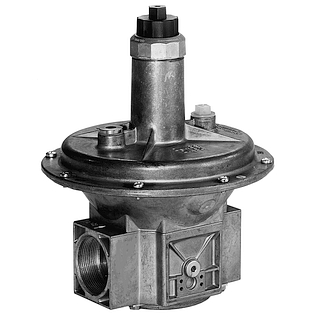 The Karl Dungs FRS is a stand alone gas pressure regulator for use with industrial or commercial burner systems. The FRS is a balance style regulator with different spring ranges for the desired outlet pressure set point. The threaded version of the FRI has (2) up stream and (2) downstream pressure ports for gas switch installation or pressure sensing.
Features:
CSA certified.
Lock up style regulator, so no downstream pressure build up under no flow conditions.
Comes with a vent limiter, so vent piping may not be necessary.
The FRI comes in ½" to 3" NPT threaded sizes and flanged version from 1 ½" to 6".
---