Selas Model K Burner
---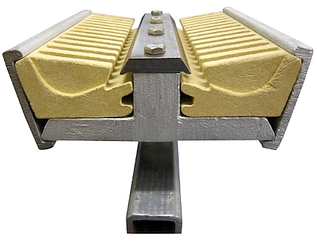 The Model K series is a gas impingement, ceramic refractory premix burner, widely used in all kinds of industrial applications such as glass annealing, drying, preheating, and sheet metal coating (powder coating)
Features:
Application flexibly, comes in either cast iron or alloy construction.
Burner is capably of radiant temperature of up to 2000 F.
Decreased chance of temperature over shoot, because of 4:1 turndown range.
High burner output, up to 8000 btu/hr/in. to promote quicker temperature bring up.
Modular design to handle various heat inputs.
---