Selas Model F Burner
---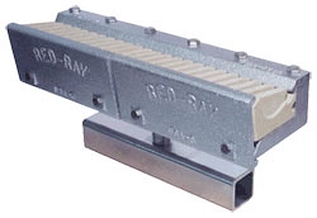 The Model F series is a gas impingement, premix, ceramic refractory infrared burner. It is commonly used in food applications such as tortilla chip and other snack food ovens. Other applications also included powder coating ovens, strip heaters, and resin curing.
Features:
Modular design, to fit heat input and space requirements.
Model F burner is capable of surface temperatures of 1650 to 2000 F for maximum radiant output.
---