Karl Dungs FRG Zero Governor /Ratio Regulator
---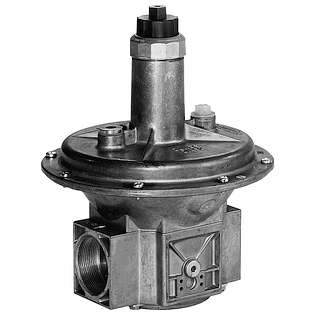 The Karl Dungs FRG is a ratio regulator / zero governor style control device. As a zero governor, the FRG controls gas flow by maintaining downstream pressure to atmosphere as the amount of downstream suction is increased or decreased. As a ratio regulator, impulse air from the control source is connected to the top of the FRG. As impulse air pressure is increased or decreased, outlet gas pressure is increased or decreased in a 1:1 ratio.
Features:
CSA certified.
Optional gas bypass insures low flow repeatability
Threaded versions come with (2) upstream and (2) downstream ports for pressure sensing and burner start up.
Comes in sizes from ½"" to 3" NPT.
Flanged versions of the FRG are also available.
---