Maxon Electro – Mechanical Valves
---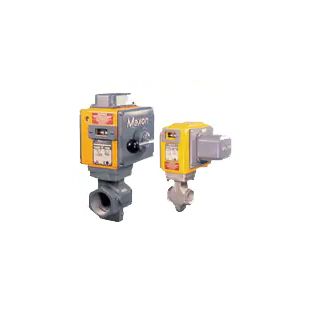 The Maxon line of gas and oil electro-mechanical shut off valves can be used to provide quick shut off of fuels in any industrial burner application. Applications such as ovens, furnaces, boilers and other fuel fired heaters. Industry proving metal to metal seating provides sure shut off of both gaseous and liquid fuels.
Features:
Straight through flow design provides high flow rates with a minimum of pressure drop.
Metal to metal valve seating enables these valves can handle high inlet pressures. For natural gas up to 125 PSIG, for oil up to 600 psig.
Can come with customers choice of automatic or manual reset actuator assemblies.
Class 1 Div. 2 is available for hazardous location duty.
---