Siemens LME 7 Single Burner Flame Safeguard Relay
---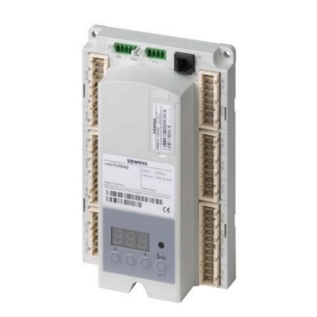 The Siemens LME 7 is a microprocessor based flame safeguard relay which will sequence burner light off and continuously monitor the flame. In the event of loss of flame, the LME 7 will safely shut down the burner system.
Features:
Worldwide approvals, so ONE flame safeguard, the LME 7, can be installed anywhere in the world. AGA , FM , CSA and CE approved
Compact Design
The LME 7 can use either flame rod or UV scanner for flame sensing.
Included indication window gives burner light off sequence, first off indication and flame signal strength.
LME 7 has programmable purge timing, safety timing and pilot operation.
LME 7 can be reset either locally or remotely in the event of a flame failure.
The Siemens AZL module provides an easy programming base and can be panel mounted for remote display.
---