Maxon "NP" Airflow Burners
---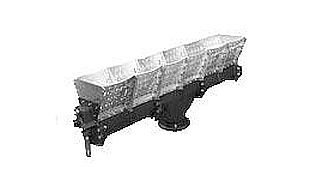 Maxon Airflow burners are ideal for heating fresh air in make-up and process air heating applications. Featuring a dependable modular design, low NOx Airflo burners operate over a wide range of velocities, inputs and fuels such as natural gas, propane and butane. Airflo Burners produce uniform heat due to the straight modular design which can cover the duct heating area. Applications would be make up air heating or any other one pass air heating system.
Features:
Modular design, so the Maxon Airflo Burner can be constructed in a wide range of BTU/Hr. inputs.
25:1 turndown range, to handle various heat inputs and air flows.
Low maintenance, because of no moving parts and construction of either aluminum or nickel-plated main burner body.
Heat input of up to 1,200,000 BTU/Hr/Ft
Approach air temperatures of up to 450 F and delivery air temperatures of up to 850F.
---