Siemens SKP 25 Series Gas Valve Actuator
---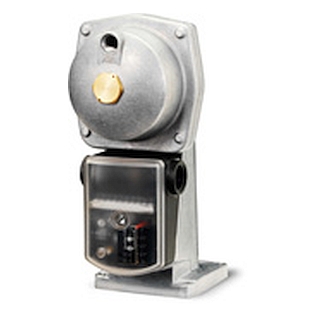 The Siemens SKP 25 series valve actuator provides safety shut off control and gas pressure regulation in one package. The SKP 25 electro – hydraulic actuator is used in conjunction with Siemens series VGG single and VGD double valve bodies to provide a total shut off and gas pressure regulation solution. The SKP actuator is slow opening and closes immediately upon power interruption.
Features:
UL. Listed, FM approved, CSA certified.
Less equipment to purchase, because the SKP25 combines the functions of shut off and pressure regulation in one actuator.
The SKP 25 has visual position indication and can be provided with proof of closure over travel.
The SKP 25 can be equipped with adjustable auxiliary switches.
Lowers installation cost. Because the SKP25 is a ventless pressure regulator, there is no need to run a costly gas vent line outside a given building.
Optional NEMA 4 construction is available for outdoor applications.
---