Karl Dungs MV Series Single Solenoid Shut Off Valve
---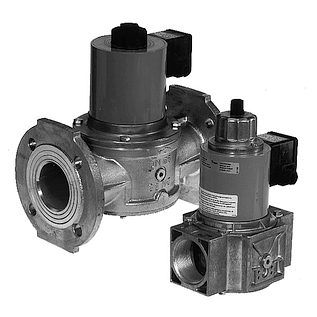 The Karl Dungs series MV solenoid shut off valve is a normally closed valve and is electrically opened. The MV series can be used on both industrial and commercial burners to act as a safety shut off valve.
Features:
UL listed , FM approved, and CSA certified
Suitable for natural gas , propane, butane and inert gases
Closing time in less than a second
Versions come with an adjustable limiting orifice feature and adjustable opening time.
Valve comes with (2) upstream and (2) downstream ports for pressure sensing and burner adjustment.
The MV comes in either screwed or flanged connections.
---