Karl Dungs MBC Shut Off Valve
---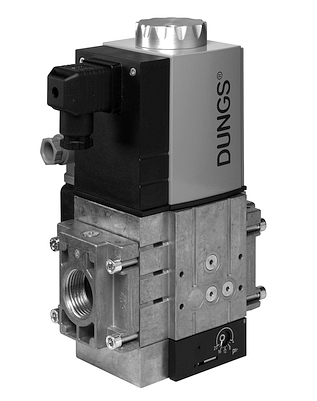 The Karl Dungs series MBC solenoid shut off valve incorporates two automatic open valves and a regulator function in one compact housing. The MBC is a normally closed valve and is electrically opened. MBC series can be used on both industrial and commercial burners to act as a double safety shut off valve.
Features:
Suitable for natural gas, propane, butane and inert gases.
The valve is capable of direct mounted gas pressure switches in a modular fashion. This gives the MBC the ability of having a whole gas pipe train in a compact space.
Versions come with an adjustable limiting orifice feature.
The MDC combines a gas filter, (2) solenoid shut off valves and regulator control in one housing.
The regulator can be set up in either positive outlet pressure mode or zero pressure.
The MBC offers a very compact solution for (2) solenoid valves, regulator and filter.
---