Selas PYR- TF Burner
---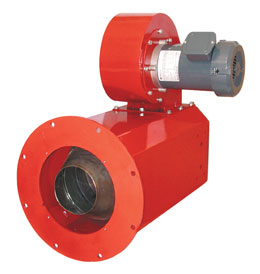 The Selas PC packaged burner is a nozzle mixing gas burner with an included combustion air blower. It is designed to fire into immersion tubes for heating various liquids. Applications include: spray washers, strip tanks, parts cleaner, and quench tanks.
Features:
Sizes from 170,600 to 3,300,000 Btu/Hr. to fit a wide range of tank and heating applications.
80 :1 burner turndown range, for faster tank bring up time to temperature without temperature creep at set point.
Packaged burner design: With no need to purchase a separate combustion air blower and install it.
Flexible burner firing methods: fixed air with high -low gas or fuel only control with fixed air to fit customer applications.
---