Ensign Ribbon Burner
---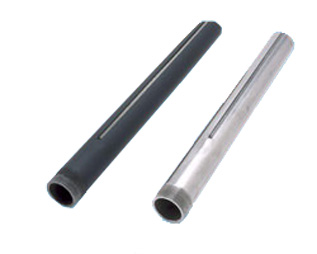 ERB Extra Heavy Pipe Burners can be utilized anywhere direct flame impingement is required, such as in bakery, wire, glass and plastics industries. These burners are normally fed by an air-gas mixture coming from a premix blower, inspriator or mixing tee.
Features:
Heat output from 100 to 10,000 Btu/hr/in to match a wide array of applications.
Also available in stainless steel pipe.
Heavy duty construction, made from schedule 80 pipe.
Custom design, burners can be made from 1" to 21 feet long and pipe diameters from ½" to 4".
---