Eclipse ExtensoJet
---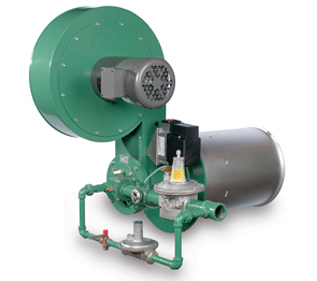 The Eclipse Winnox is easy to set up and operate; a low NOx burner ideally suited for air heating and oven applications. Each burner incorporates direct-spark ignition and an air/gas regulator resulting in efficient firing over a wide gas turn down range, all done at a controlled ratio. Applications would be ovens, heaters and dryers were lox NOX is required.
Features:
Low emissions burner to meet global standards.
Short flame length, so combustion chambers maybe decreased in overall size.
Easy burner start up, to lower the time for initial burner commissioning.
Comes in versions with either alloy combustor or refractory block for a wide array of applications.
Can fire natural gas, propane or butane in the same burner with just a gas orifice plate change.
---
The ExtensoJet is a nozzle-mix burner that is designed to fire a high velocity stream of hot gases through silicon tipped extended combustor using ambient combustion air. The ExtensoJet was designed to be extended through the kiln wall to significantly increase hot gas penetration and circulation of the products of combustion. Applications: brick and tile kilns. Features a)High velocity gases out of the burner promote temperature uniformity throughout the furnace or kiln. b)Can be used with UV scanner or Flame rod c)Multi fuel capability, can fire natural gas, propane and butane using the same nozzle. d)Less equipment needs to be purchased, because the ExtensoJet can be direct sparked ignited without the use of a pilot pipe train.