Eclipse ExtensoJet
---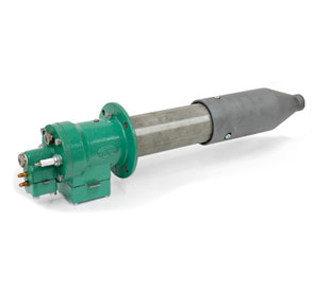 The Eclipse ExtensoJet, a nozzle-mix burner, is designed to fire a stream of hot gas at a high velocity through the silicon tipped extended combustor with ambient combustion air. The design of the ExtensoJet allows further penetration through the kiln wall, increasing the penetration of the hot gas and allowing greater circulation of combustion products. This industrial burner is used in kilns for baking brick and tile.
Features:
High gas velocity leaving the burner promotes temperature uniformity within the kiln or furnace.
Compatible with both UV Scanners and Flame Rods
Single nozzle, multi fuel: CNG, Propane, Butane.
Direct Spark Ignition means you won't need a pilot pipe train, resulting in reduced equipment and therefore less cost.
---